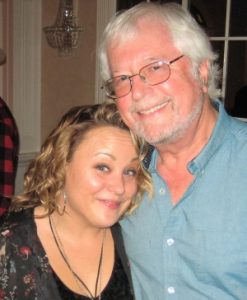 Mark your calendars: The Grand Bend Art Centre spring concert is slated for Saturday, May 6 at The Gables and features the amazing Samantha Martin and Delta Sugar.  As Canadian music icon Serena Ryder says "You may not know it yet, but Samantha Martin is a rock star, she'll tear your heart out one note at a time".
Samantha's astonishing voice blends blues, gospel and roots rock'n'roll.  As if Samantha's voice is not sufficient on it's own, her band, Delta Sugar, features two additional co-vocalists, Sherie Marshall and Stacie Tabb, who add a thrilling combination of gospel harmonies and visual excitement.  "Grand Bend has never seen anything like this" said Grand Bend Art Centre board member Peter Phillips when he met with Samantha Martin at her Mariposa Music Festival concert in Orillia last November.
Tickets go on sale on Friday, March 10 at Paint Ontario (The Lambton Heritage Museum) as well as Baillies Picture Framing, The Colonnial and www.ticketscene.ca.
For more information, contact:   Peter Phillips 519-238-6873