Artistic Workshops
All workshops are at the Grand Bend Art Centre 16 Municipal Drive, Grand Bend at the times below.  Sign up by sending an email register@gbartcentre.com
Colour Theory for the Figure Painter with Brian Smith – 2 days
SOLD OUT


Opening weekend. Live model.

10:00am – 4:00pm each day
March 30th and 31st.
Cost: $250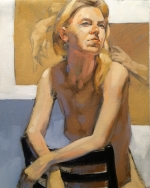 We have all had a class or two in colour theory, but how many actually understand how to put that knowledge into practice? This two day workshop will develop your understanding of the basics and the finer points of color theory and, more importantly, how to apply that knowledge to the painting of the figure. Work in acrylic or oils (traditional with odorless solvents please, or water soluble oils) on canvas or pages from a canvas pad.
Materials List:
Two stretched canvases approx. 12×16″ -OR- canvas pad (NOT canvas PAPER pad) 12×16″.
Acrylic or oil paints and accessories (brushes, palettes, etc.).
A board large enough to tape the canvas pad sheets if you decide to use them.
Interpreting the Landscape with Jamie Jardine – 2 days
10:00am – 4:00pm                                                                                                                                     
April 13th and 14th                                                                                                                                 
Cost: $200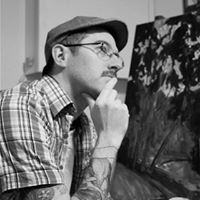 Jamie has been painting landscapes for 19 years. Join Jamie for a 2 day workshop on how he interprets a landscape and walks you, step by step, through your own landscape. He will lead by demonstration and explain his choice of palette, brushes and application of paint. He will break down each step of his painting from selecting a scene, blocking in shapes, choosing colour and refining each layer. Jamie will conduct several group critiques in order to help and encourage you along your way. The goal of the workshop is to boost your confidences so you can continue the process on your own. This workshop is open to any skill level.
We will be outdoors for a prolonged period of time so please dress according to the weather and have sufficient amount of drinking water and food if necessary.
Materials List
Jamie's palette (these are recommended but are not required)    

Ivory Black
Titanium White
Cad Yellow
Transparent Red Oxide
Sap Green
Yellow Ochre
Pthalo Blue
Quinacridone Magenta

Brushes – 3-4 ranging in size from a 2" flat down to a small filbert
Palette
Thinner
Rag or cloth
Easel ( preferably a plein air style )
Life drawing with your peers  – 4 sessions
April 3rd, 6:30 to 8:30 pm
April 7th 2:00 to 4:00 pm
April 10th, 6:30 to 8:30 pm 
April 14th, 2:00 to 4:00 pm.