Paint Ontario 2021 is coming up fast!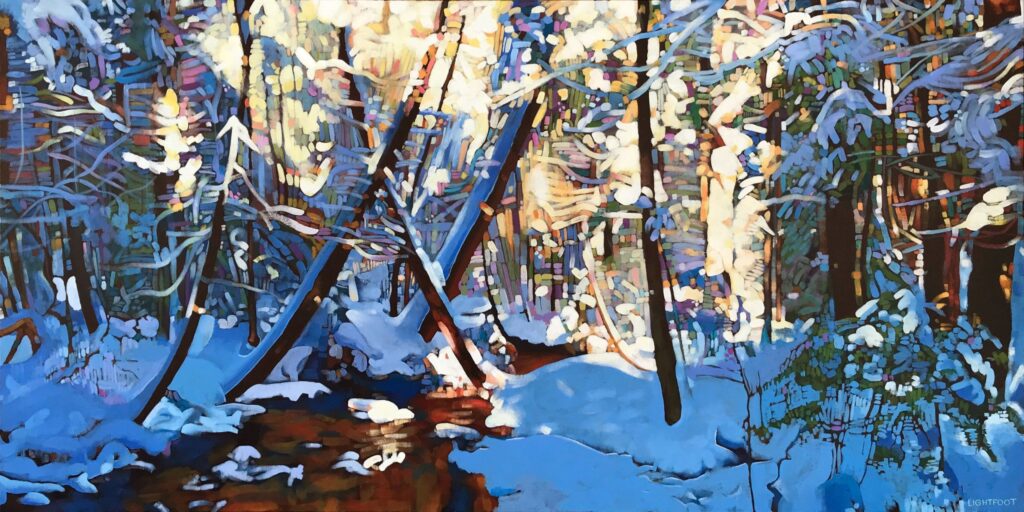 Paint Ontario 2020 is in the books – what an accomplishment! Originally scheduled for March, the show organizers faced many challenges when our venue had to close. The pandemic meant we had to do many things differently this year, including cancelling some of our most popular features such as the opening night gala. When we finally opened on September 2nd, the safety of visitors and volunteers was of the utmost importance so. . . we moved the artist demonstrations outdoors and made many other adjustments. We also added a lot of value to the admission – live music, and access to all of the museum exhibits including the outdoor historical buildings, usually closed in March. The beautiful weather coupled with many other events going on in and around the community such as the farmers' market right in the museum's parking lot has caused us to realize that, really, a lot of good has come out of this situation! As a result, our 2021 show will take place May 7-30 and we will be incorporating many of these changes. It's also our 25th Anniversary so you just know we'll be pulling out all the stops to make this already incredible show extra special!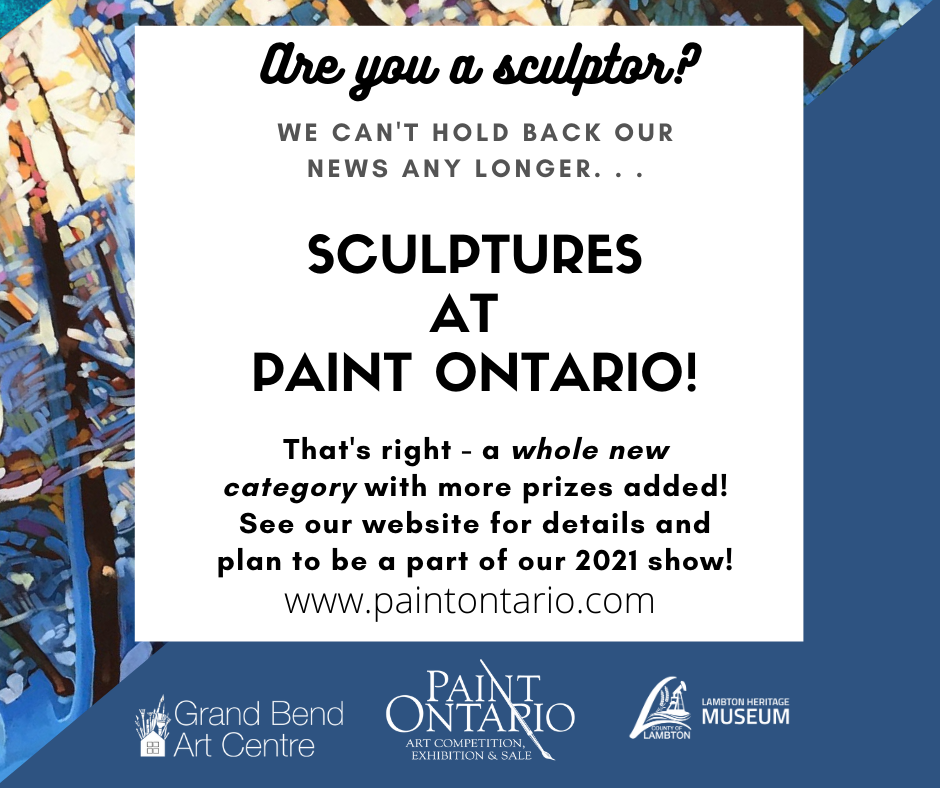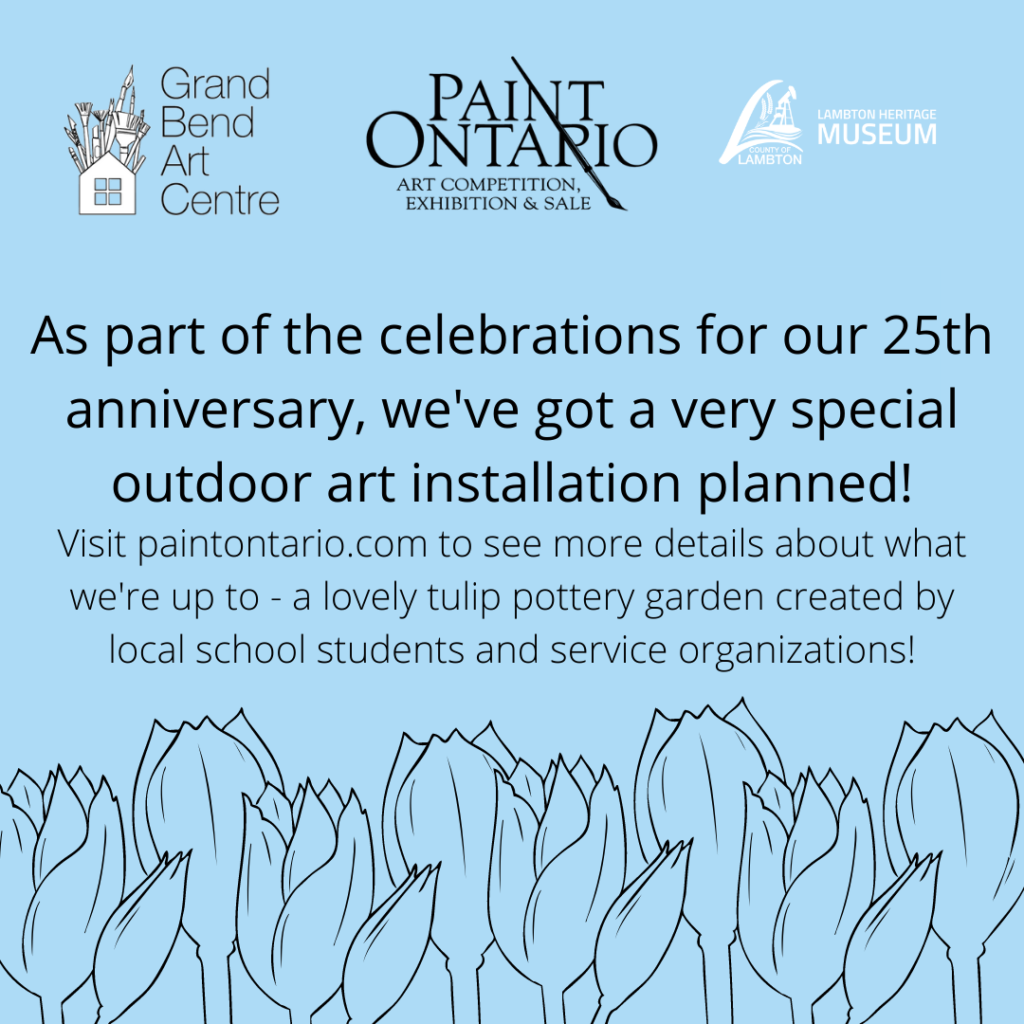 To help celebrate 25 years of Paint Ontario, the Pottery Program of the Grand Bend Youth Art Centre is constructing a pottery Spring Tulip Garden. The colourful exhibition of hand painted tulips will be on display at the Lambton County Museum during Paint Ontario beginning May 7th 2021.
Thank you to our schools Huron Central PS, Stephen Central PS, Grand Bend PS, Kinwood PS, Bosanquet Central PS, North Lambton Secondary School, community members and groups for participating. Special thanks to Mayor Bill and Ginger Weber for your support.
See all of the winning paintings from 2020, pictures from special events and watch for updates on this year's show by visiting paintontario.com
Paint Ontario 2021 May 7-30, 2021
Our 25th Anniversary!
The Faces and Places of Ontario
at the Lambton Heritage Museum
A production of the Grand Bend Art Centre
Supporting Art Education, Culture and Artists in the Grand Bend Area.