The Grand Bend Beach House Art Installation is a project of the Grand Bend Art Centre. Since the Beach Enhancement Project was completed many years ago it was a goal of Teresa Marie, Executive Director of the Art Centre, to present local artists' work in a revolving art show on the Beach House. ENJOY!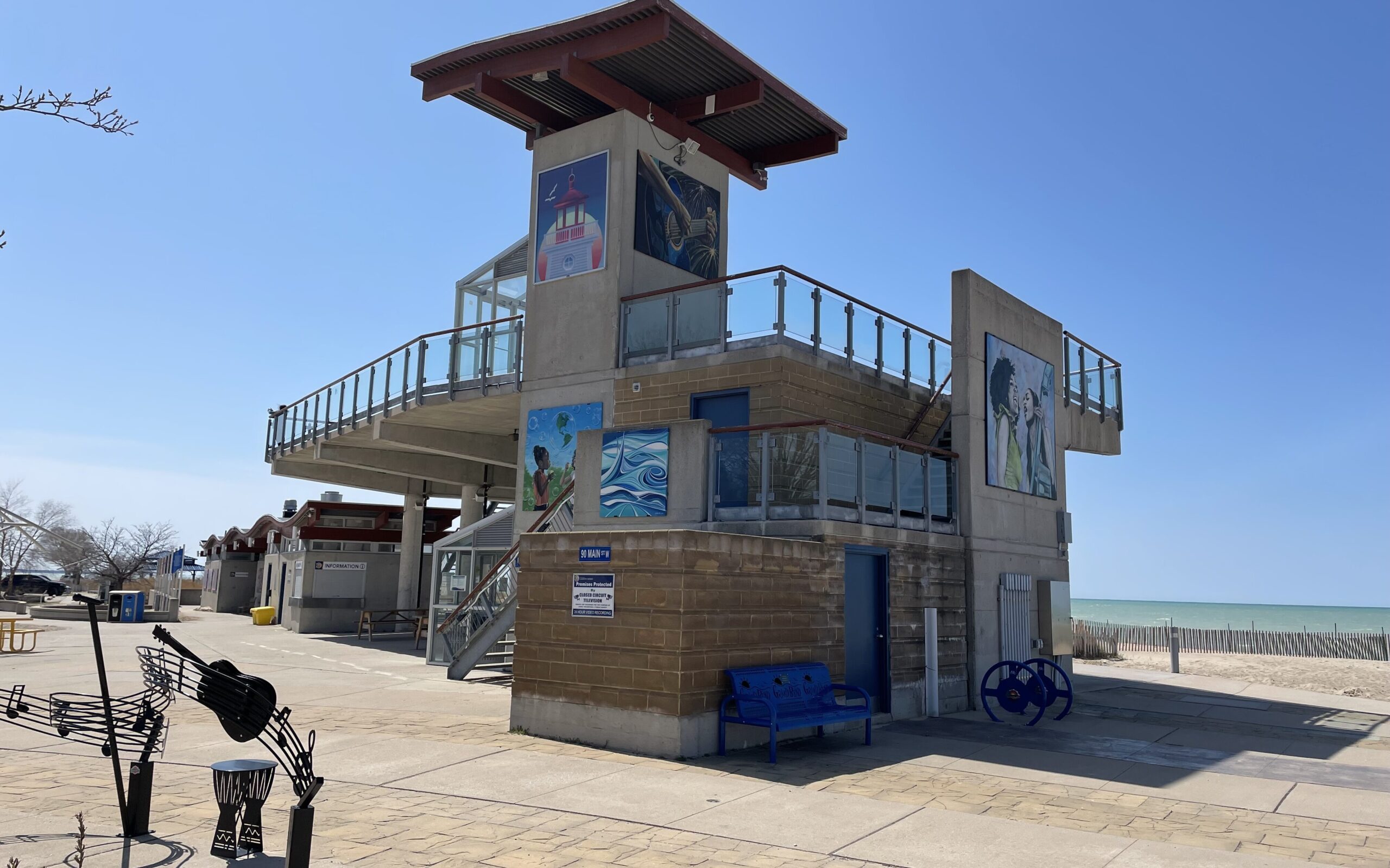 TOUR the ARTISTS as you TOUR the Beach House Murals!
If you are using the QR code on the Beach House, choose the art piece you are looking at to find out more about it.
Starting at the North facing wall, going counter clockwise and then up the steps: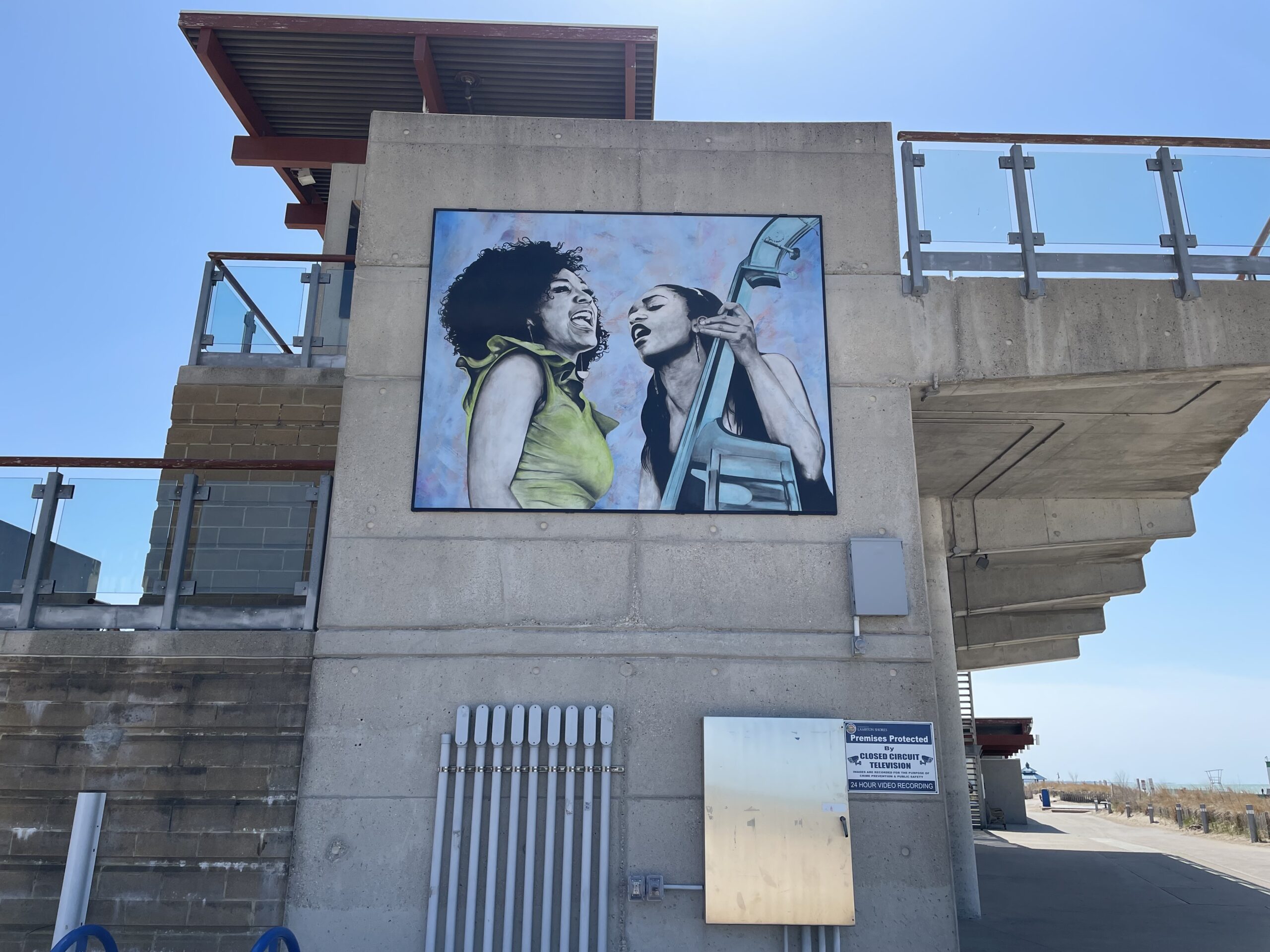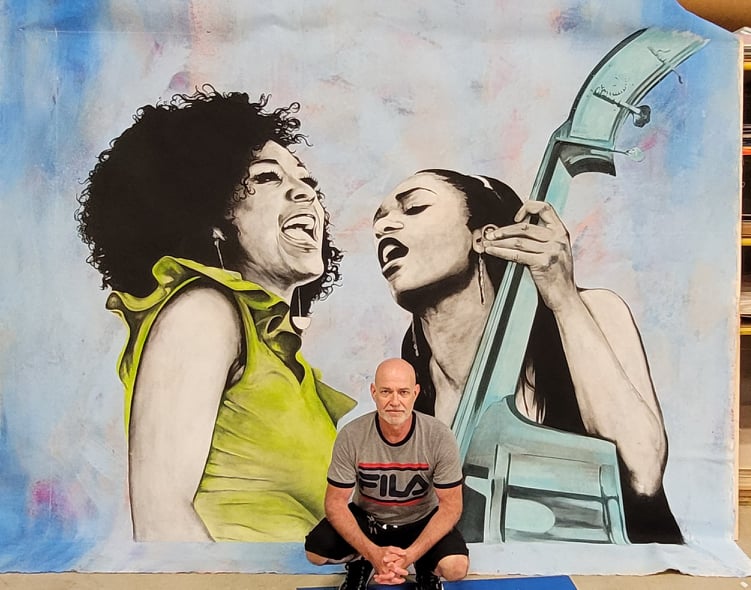 Head Scenic Artist for London's Grand
Theatre. Richard has been referred to as "the best Scenic Artist
I've ever worked with" by his colleagues. With every show Richard
and his team work to transform the Grand's stage over and over
again. He uses paints to create the scene the director wants, the lighting designer needs
and the audience will love.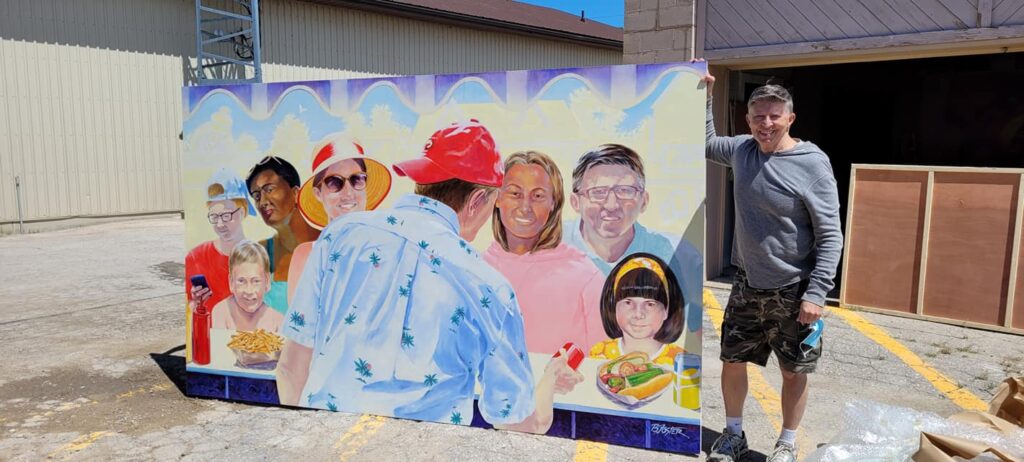 As a boy growing up in the country, Bill Foster would spend his days hiking and enjoying the outdoors, so it's not surprising that his favourite painting subjects are usually from nature. Bill completed the Special Art program at H.B. Beal. During the same period, he also studied art under Fred McLaren, an alumni of the American Academy of Art in Chicago. Later, Bill graduated from Fanshawe College's Advertising Art program. Bill pursued a successful career in the advertising field and has only recently returned to his love of painting.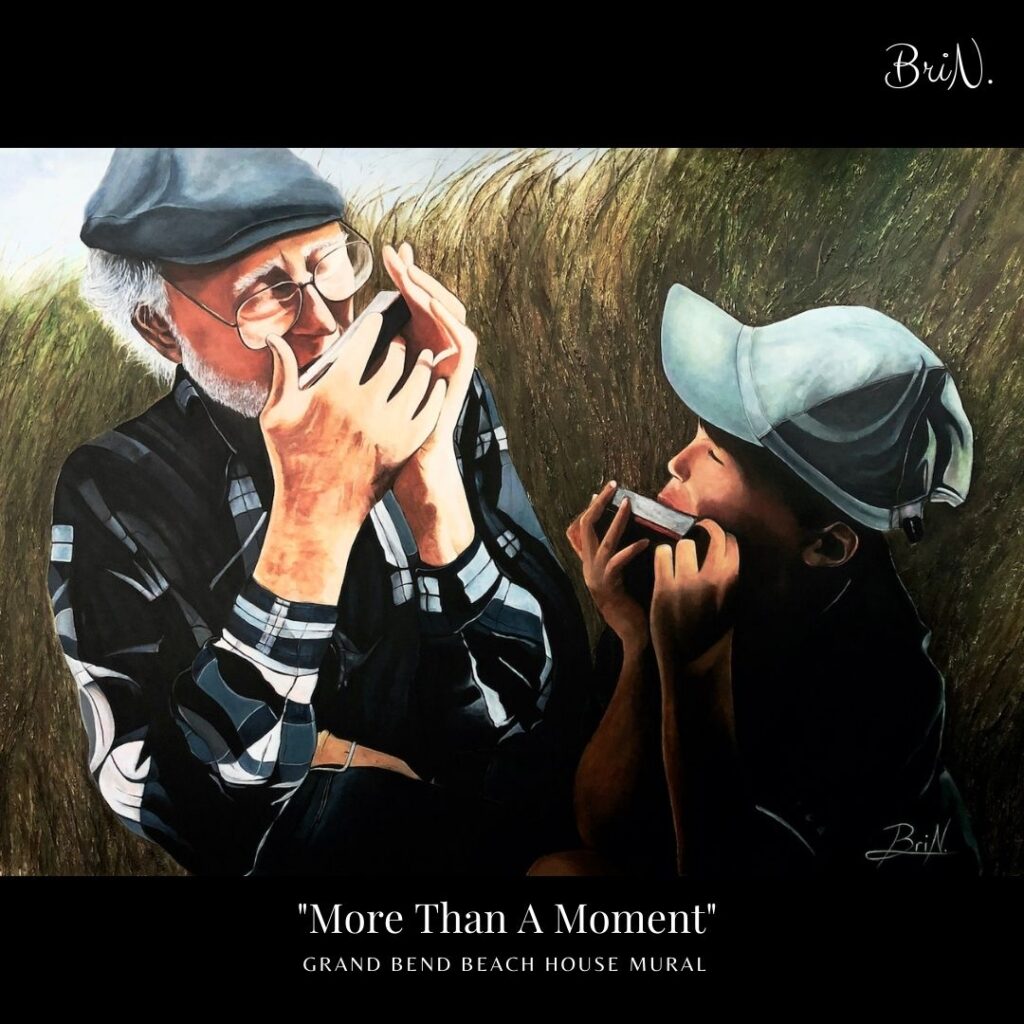 "Creating gives me the ability to explore my imagination, it inspires me to see what I can do and challenges me to go and do it."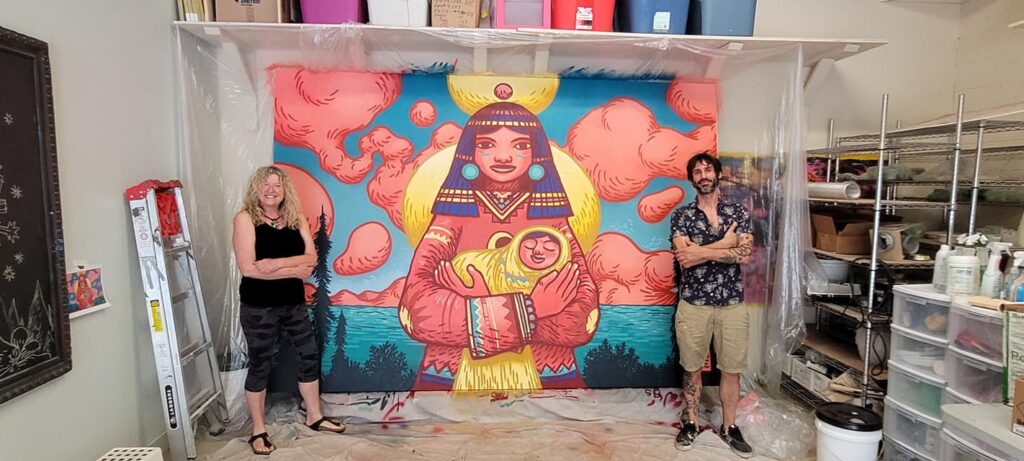 Originally from France, Sbuone moved to Montreal in 2003. Influenced by all the art and nature he could see around him, he began to draw fiercly since a young age and never stopped. As an artist he continues to pursue his personal creative path, by drawing, painting walls and more recently tattooing.
Highly influenced by ancient art and symbols of the collective unconscious, he's exploring through his unique style, representation of his feeling of a place, a time.
His aesthetic is made of organic floating shapes, three eyes animals and animistic rituals..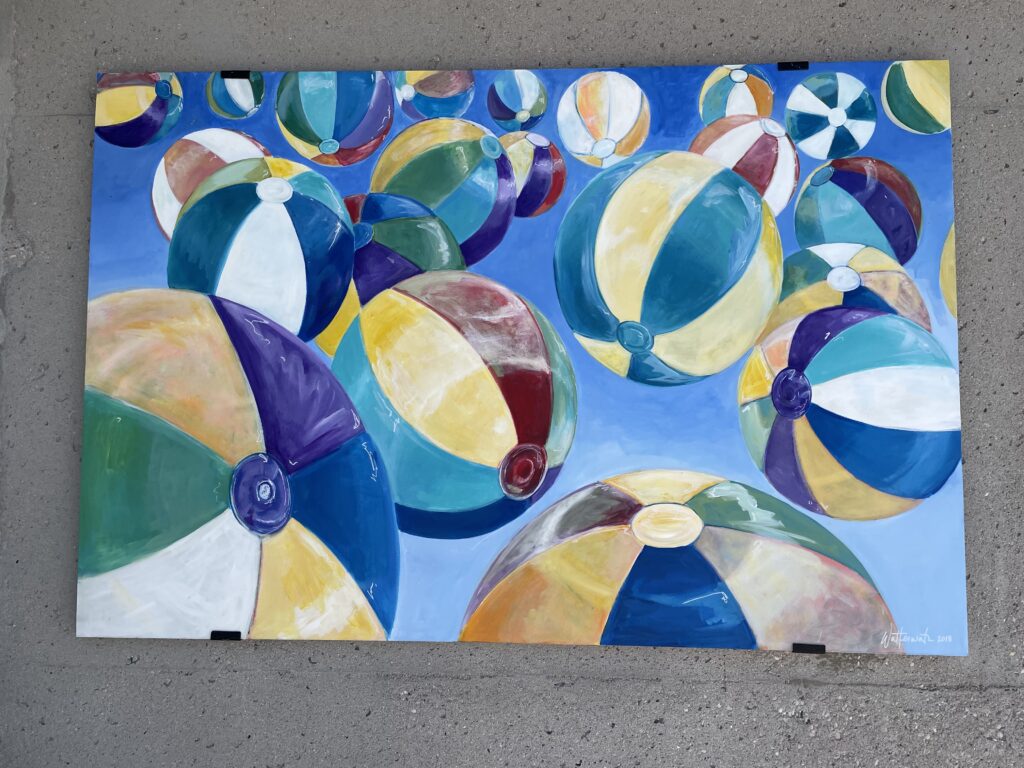 Kristyn Watterworth
"I am a painter who works to bring a little more brightness into each passing day. I've been painting diligently from the age of 12 and obtained my BFA from York University. I love traveling as it allows me to gather inspiration for my paintings. I have taught hundreds of students in my former studio in Bayfield which gave me thousands of ideas about how to do things differently. With all of the different challenges students brought to paint, there was constant new learning and discoveries that were made. That is why I love mixing up styles, genres and subject matter. There are so many ways to make things come alive and i love to explore so many of them. Currently I am trying to focus on my animals, abstract series, and a bit of Virtual Reality thrown in.
See my newest works and see what I'm up to on my Instagram "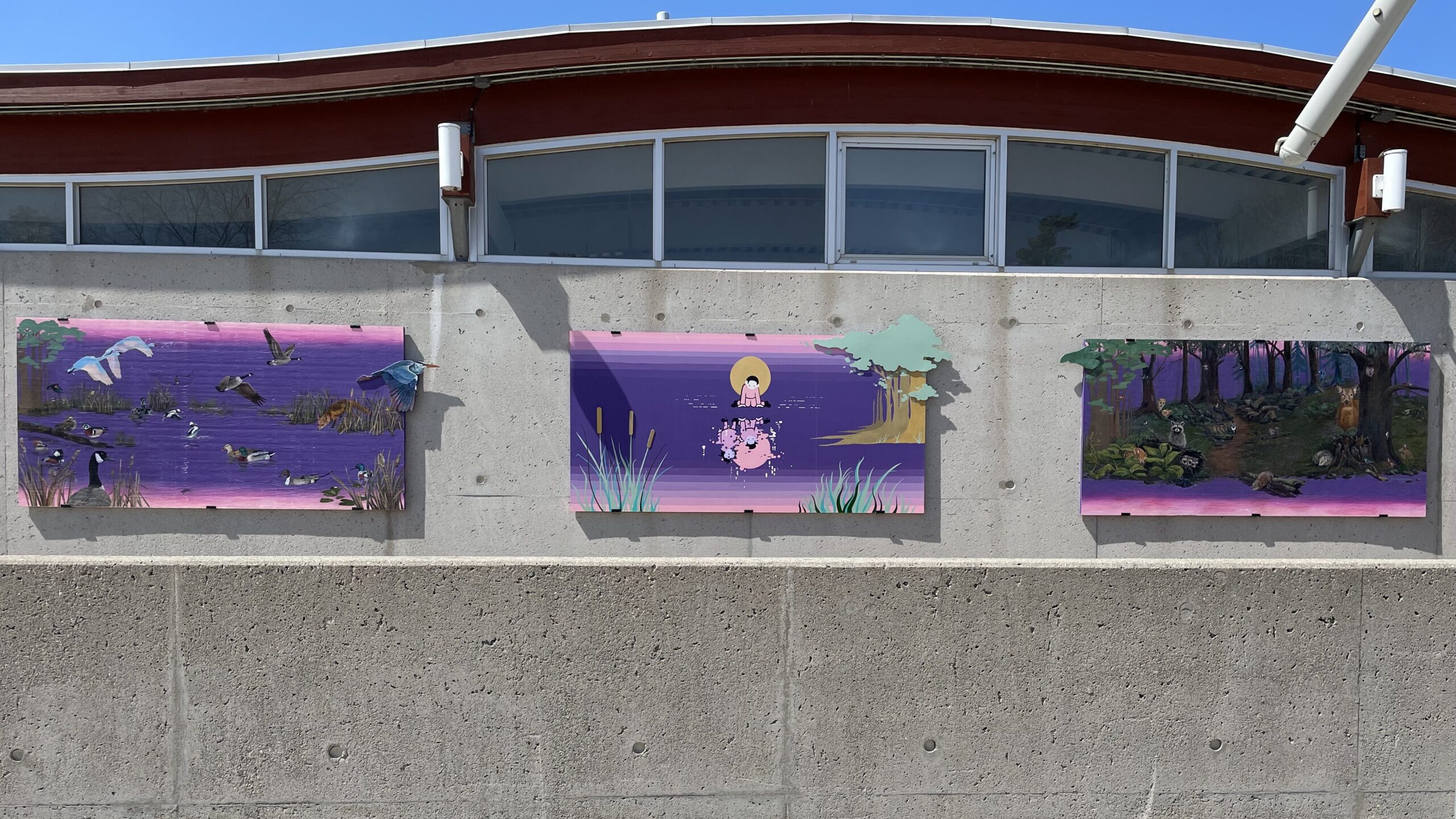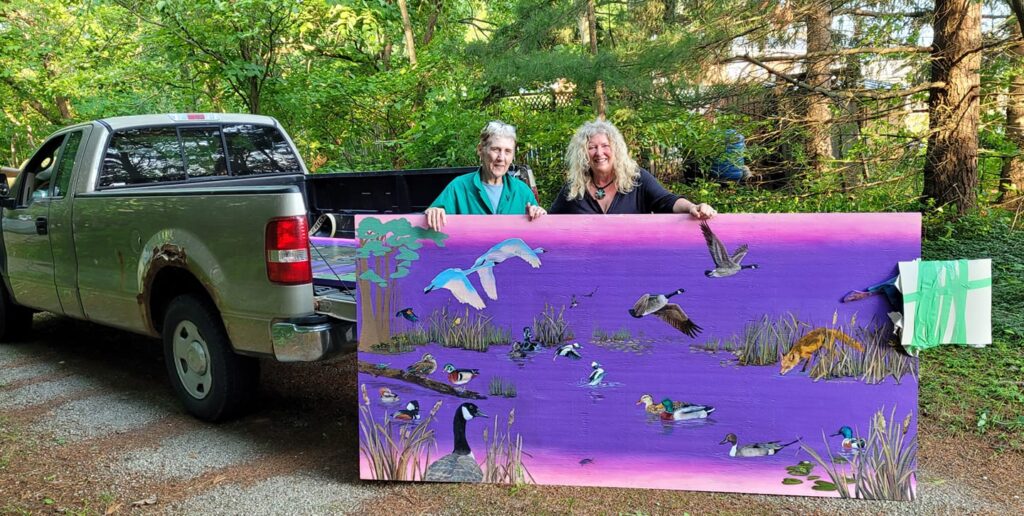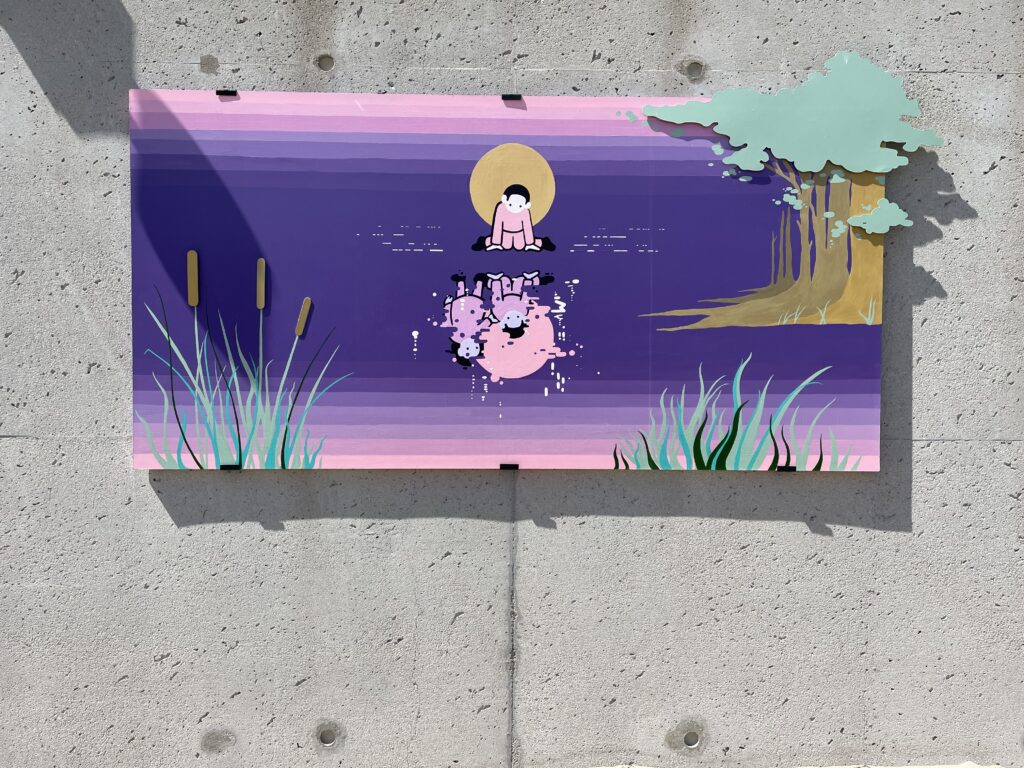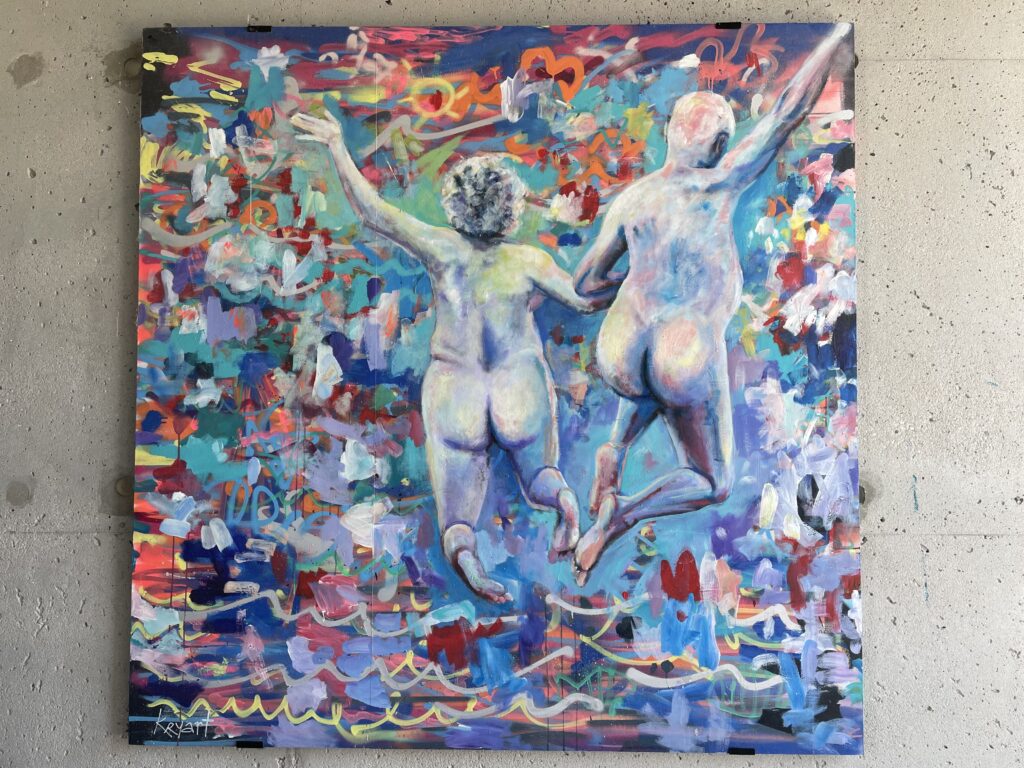 Kristyn Watterworth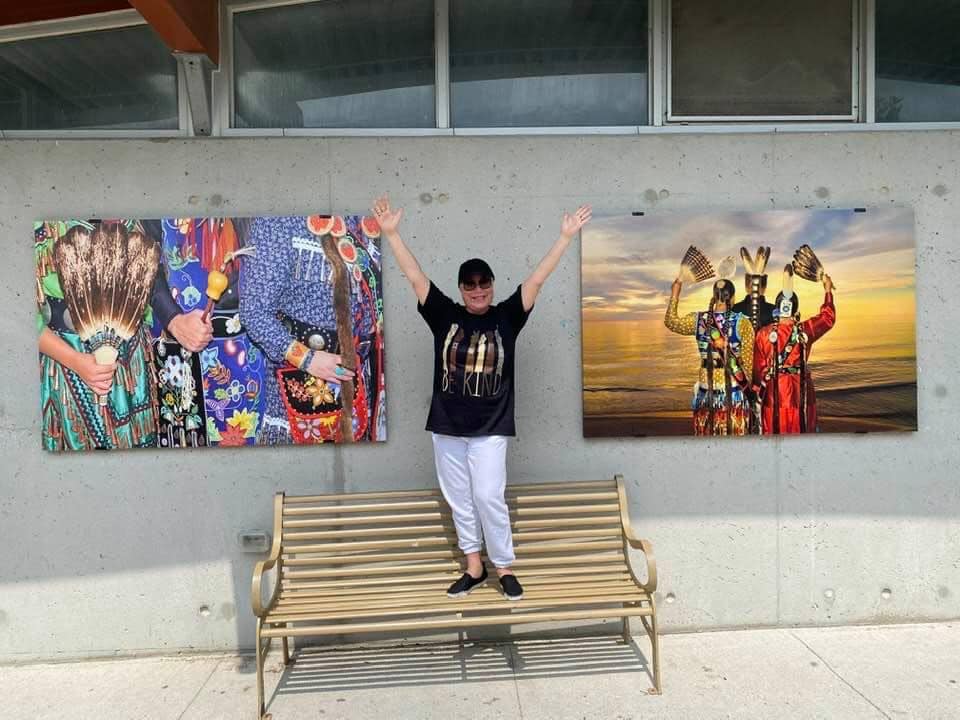 The first photographs to be submitted and accepted into the project. A local artist, Mary Lynn Fluter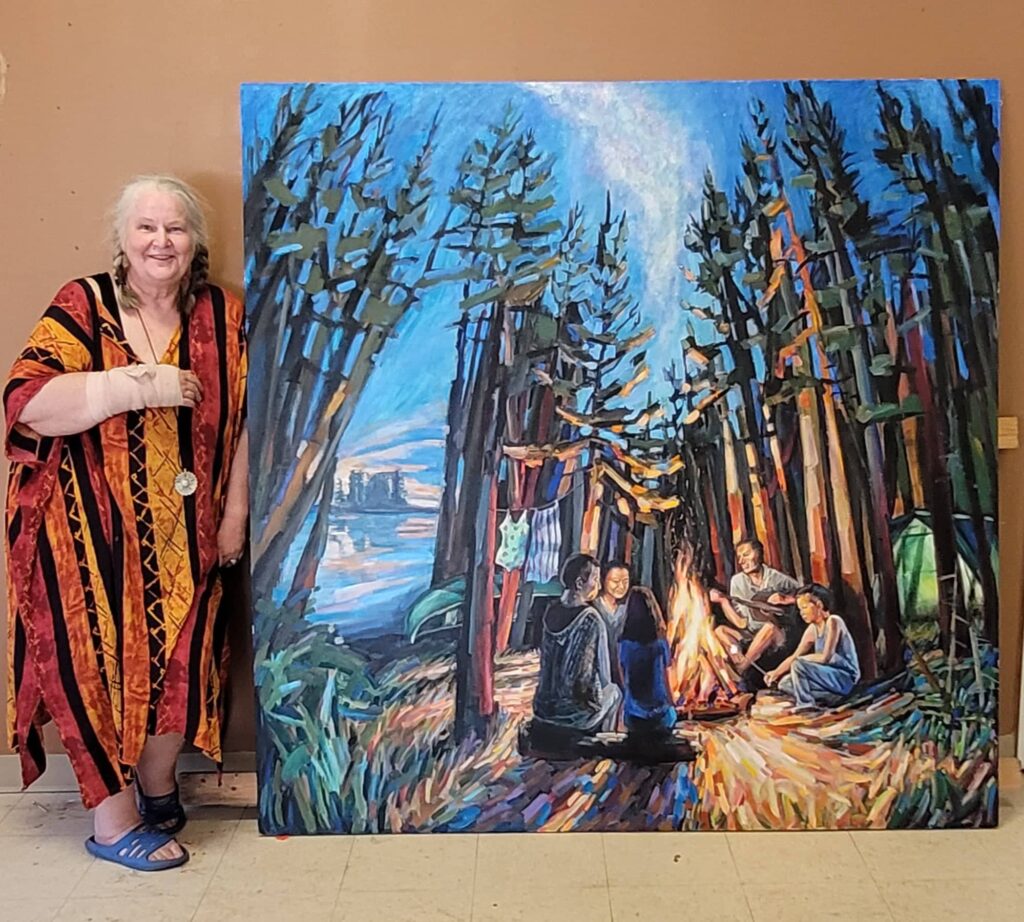 Astra
I am an artist and teacher living and working in Toronto, originally from Sarnia.
Astra has participated in solo and group shows as well as plein air events – winning multiple awards along the way. Her medium is acrylic on canvas and her signature work uses bright, bold colours translating the landscape into shapes.
Winner of multiple Paint Ontario awards and a regular demonstration artist in the show.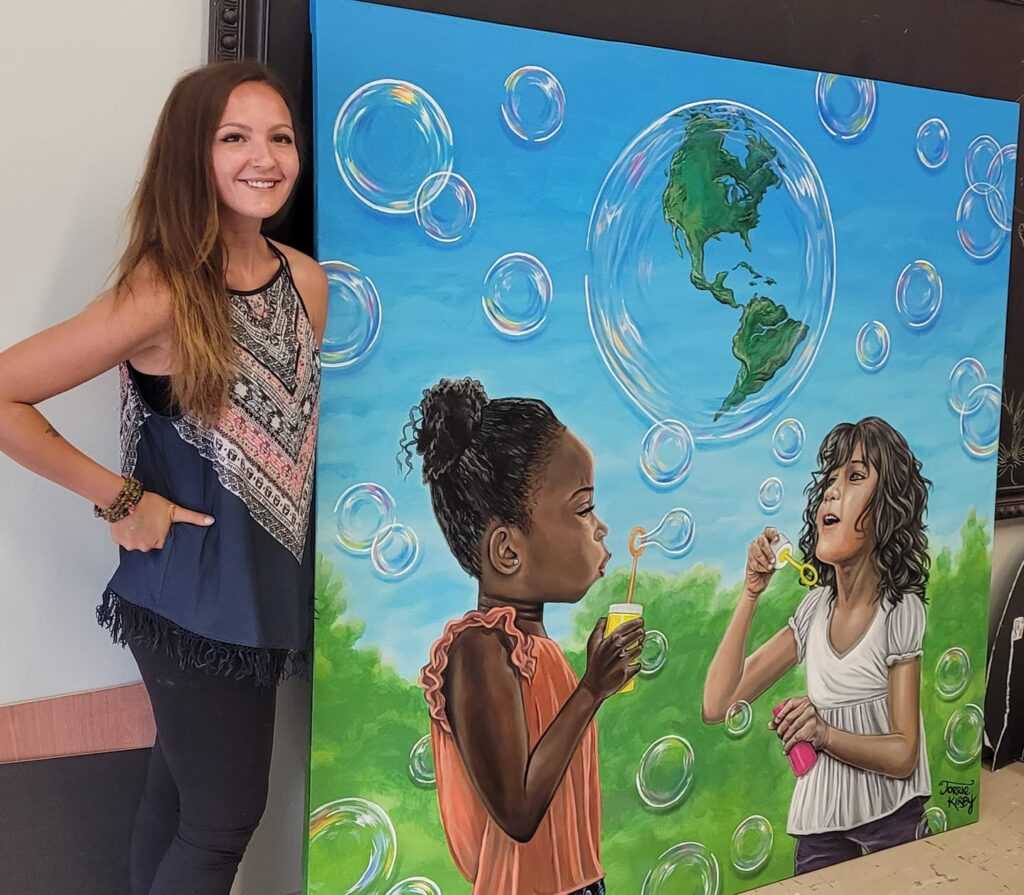 Jorrie Kirby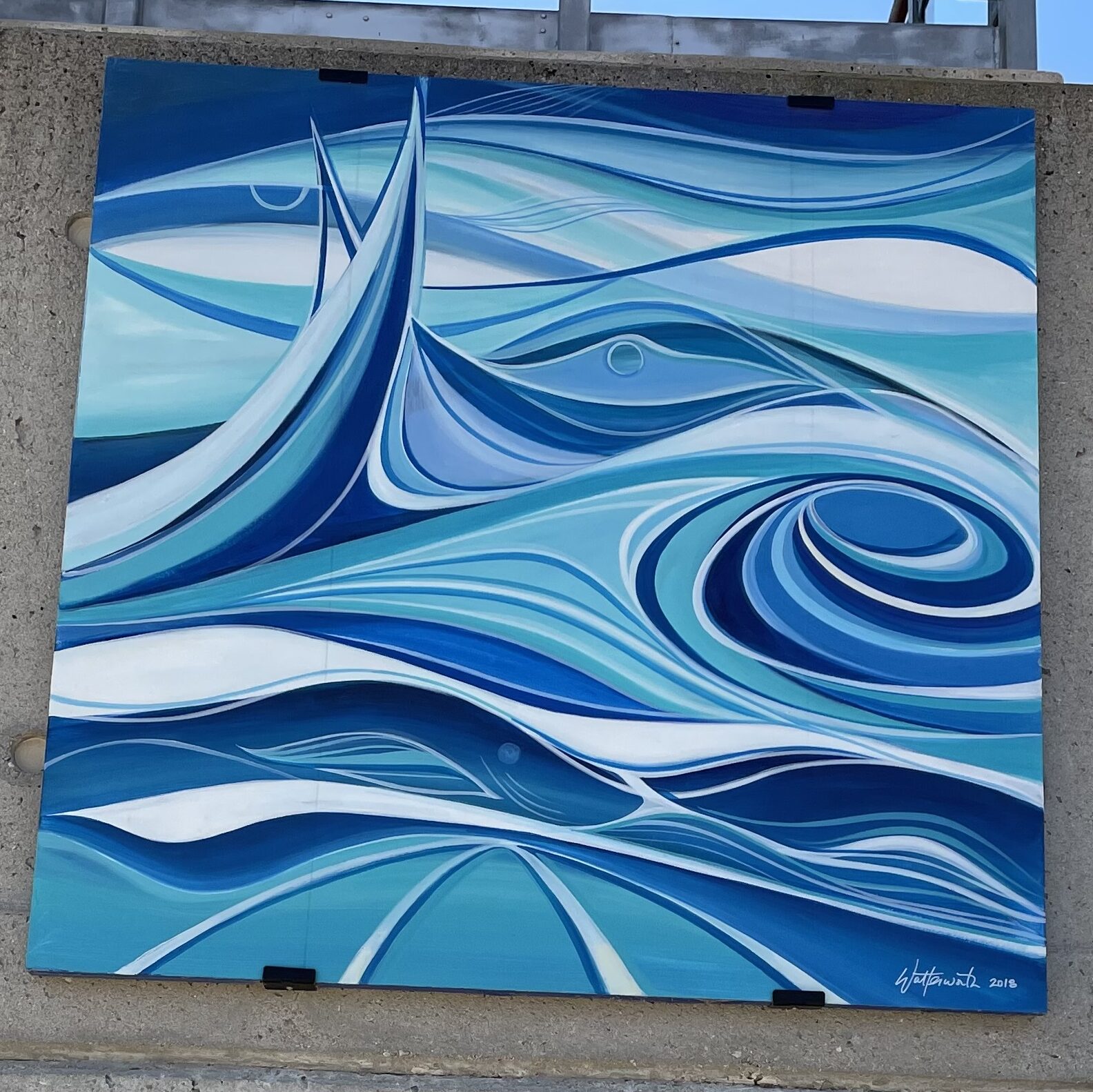 Kristyn Watterworth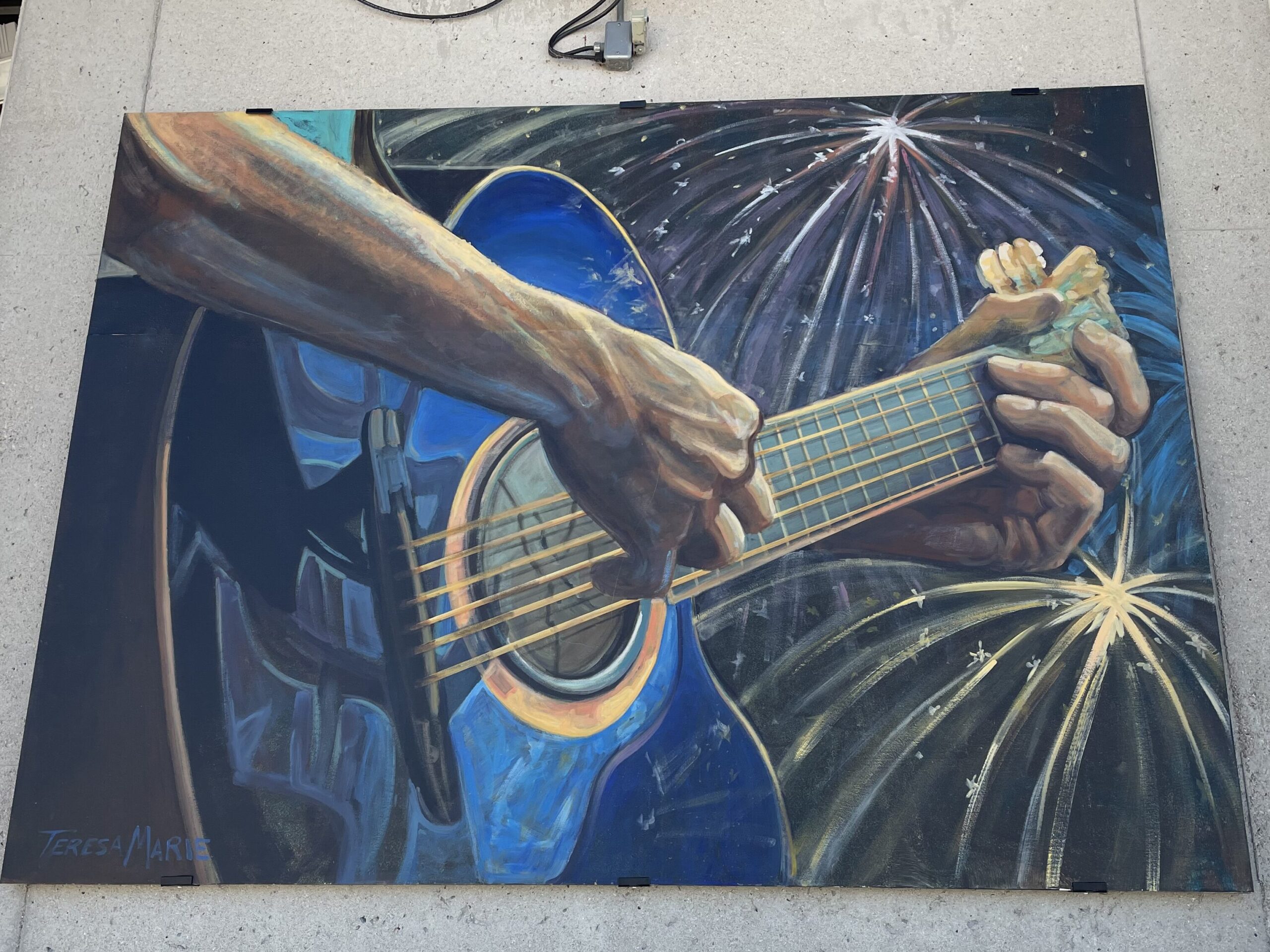 Teresa Marie
Artist Teresa Marie Phillips founded the Grand Bend Art Centre in 2008 and, with the addition of a Board of Directors, incorporation, and charitable tax status, became its Executive Director. She is an original member of the River Road Gallery which was founded in 1996 as an artists' co-op and continued until 2011, when Teresa took over the gallery as sole proprietor and curator. In 2015 she ended her role as gallery owner. Through the GBAC, Teresa devotes time and enthusiasm to bringing a variety of accessible arts to the Greater Grand Bend community.
"Our Community – A Place for All!"
Our theme is Our Community – A Place for All. We want our art to show people living and coming together in harmony. A community is our special place – it's our neighbourhood where we work, play, sing and laugh. Our differences disappear as we grow, learn and love on our common ground. It's a place where we welcome others to come together and celebrate with us.
We will be proceeding as funding allows so will not be replacing all fifteen murals at once, but in as timely a manner as possible.

Click here to learn more about this project's original conception and see the original murals.