Paint Ontario 2021 September 3- 26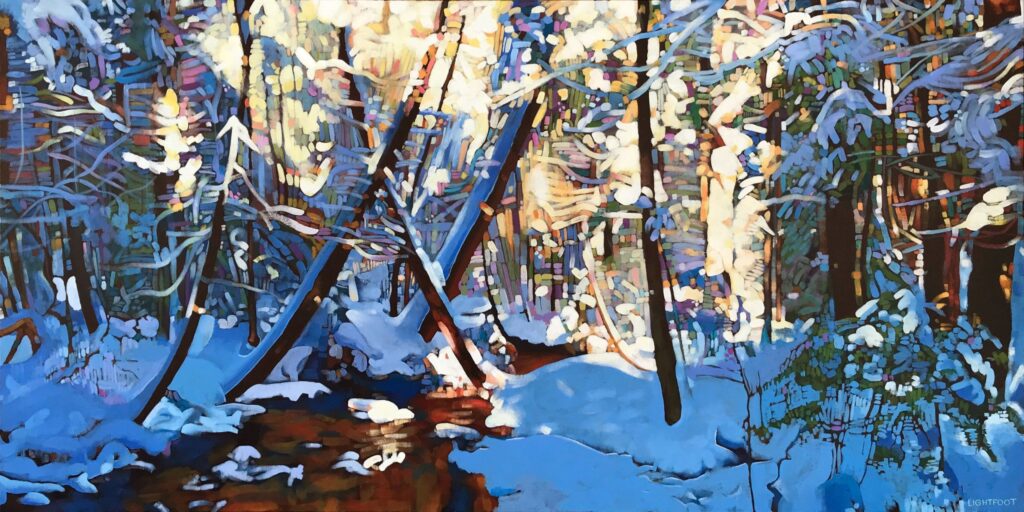 Paint Ontario is the premier show and sale of representational art in Ontario, featuring over 200 original paintings and sculptures by some 100 artists, selected from almost 700 submissions. The show provides a unique opportunity for both emerging and established artists to showcase their work and an unmatched opportunity for buyers to view and acquire it. This year, for the first time, sculpture will be featured and add a new dimension to the visitors' art experience.

The 25th anniversary show at the Lambton Heritage Museum will be a live, in-person show – not a virtual event. To assure the safety of all, it will be operating with similar COVID protocols to the very successful show that took place in September 2020. Paint Ontario typically attracts nearly 3000 visitors annually.

After viewing the indoor galleries, patrons will be invited to wander into the adjoining buildings and grounds of the Lambton Heritage Museum to view a truly impressive host of accompanying new features. Artist demonstrations, pop-up events and outdoor installations will inspire artists and art appreciators alike. There will also be interactive, fun activities designed to interest and intrigue people of all ages, making Paint Ontario a great destination for families. Outdoor art installations include an award winning psychedelic piano, previously displayed at a Toronto festival and a pottery garden created by area schools, LTC homes and day centres, and community volunteers. Music will feature throughout the show.


The show is organized by the Grand Bend Art Centre (GBAC), a charitable community group. "Our mission is to inspire creativity in the community" says GBAC Executive Director Teresa Marie Phillips. "Monies raised in sales commissions go straight back into cultural development within the community," adds GBAC President Nette Pachlarz. A team of dedicated and enthusiastic volunteers takes the show through every stage of production, from conception to fruition.

Whether you are a regular Paint Ontario visitor or have never attended previously, Paint Ontario's 25th Anniversary Art Show and Sale is an event you won't want to miss.
Exciting news! Visitors to Grand Bend have been delighted by the original mural artwork installed on the beach house – another project brought to the community by the Grand Bend Art Centre. This summer new murals have gone up on the beach house and the much loved original murals will be FOR SALE at this September's Paint Ontario show!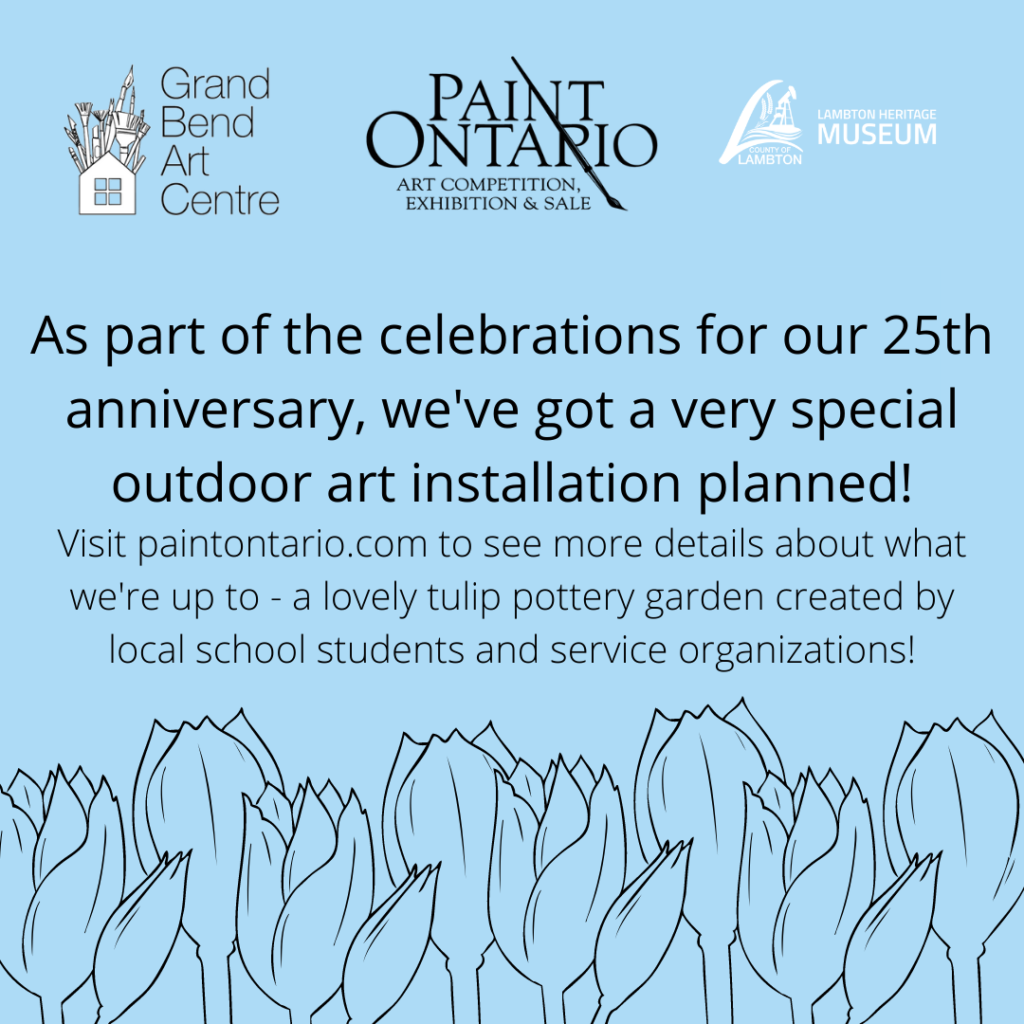 To help celebrate 25 years of Paint Ontario, the Pottery Program of the Grand Bend Youth Art Centre is constructing a pottery Spring Tulip Garden. The colourful exhibition of hand painted tulips will be on display at the Lambton County Museum during Paint Ontario beginning September 3, 2021.
Thank you to our schools Huron Central PS, Stephen Central PS, Grand Bend PS, Kinwood PS, Bosanquet Central PS, North Lambton Secondary School, community members and groups for participating. Special thanks to Mayor Bill and Ginger Weber for your support.
---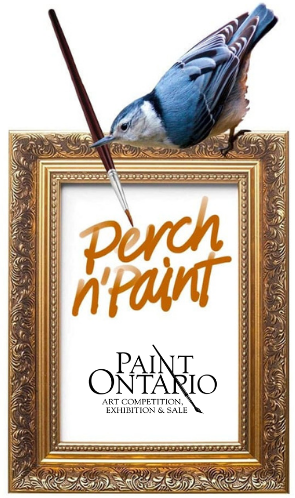 New to Paint Ontario this year is our inaugural plein air event – 'Perch n' Paint". This competition is open to anyone, you don't have to be part of the Paint Ontario exhibit so artists of all skill levels are welcomed! Join the fun and perhaps you will win some of the $1500 in prize money! Participants are also able to sell their works at the event. Registration opens April 10th. Be sure to read all of the details by visiting paintontario.com
---
Paint Ontario 2021
September 3 – 26, 2021
Our 25th Anniversary!
The Faces and Places of Ontario
at the Lambton Heritage Museum
A production of the Grand Bend Art Centre
Supporting Art Education, Culture and Artists in the Grand Bend Area.