Although Paint Ontario is not happening this fall as we prepare an exciting move while we reimagine the popular representational show and competition, we are still going ahead with our Perch n' Paint Plein Air Event this fall! We will be running it out of our art centre in the heart of beautiful Grand Bend. So save the date! If you are interested in registering, please contact us at mail@gbartcentre.com and we will send you more information and a registration package.
Awards
1st Place $1000
2nd Place $200
3rd Place $100
Best agricultural/garden – $50
Best town/architectural – $50
Best waterscape – $50
Best natural environment – $50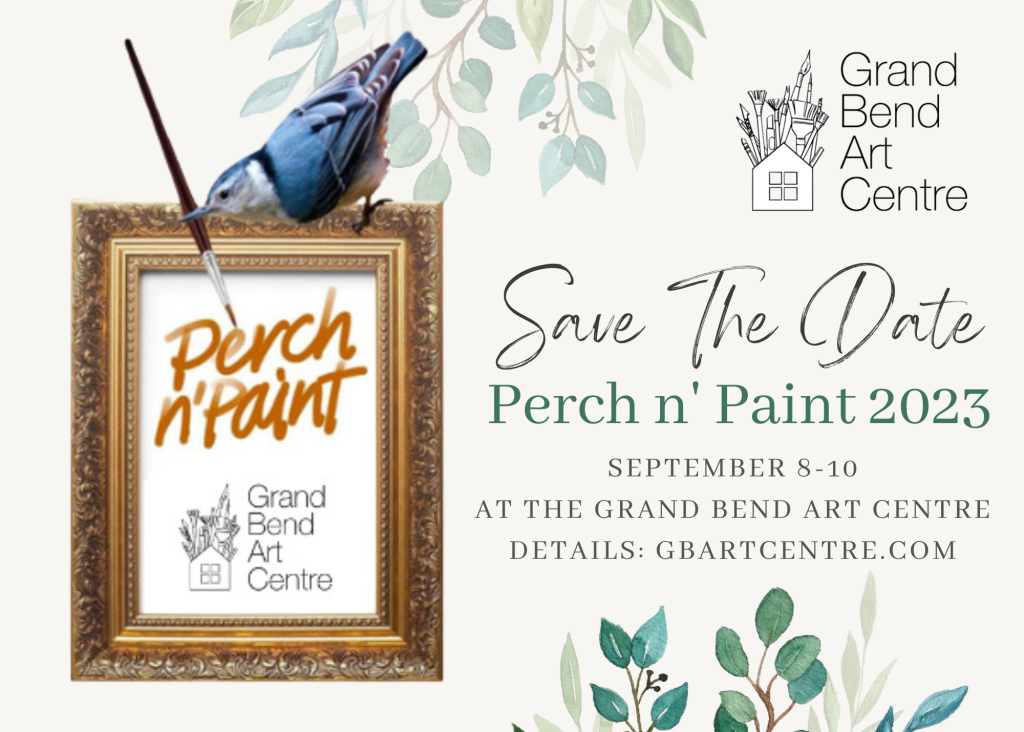 Fees: Register by August 31th – $20 'early bird' (Thereafter – $25)
Payment through etransfer gbacetransfer@gmail.com Print and bring completed registration form with you.
Register in person at the event – $25 Payment by cash