---
New Workshop – Creating Pottery SPHERES!
3-part workshop starts Friday November 5th. More details below
Ruth Anne Merner will once again teach a unique form of hand-built pottery at the Grand Bend Art Centre. A workshop creating SPHERES. There are actually 3 ways she will teach and you will go home with 3 one-of-a-kind pottery balls.
CLASS IS FULL.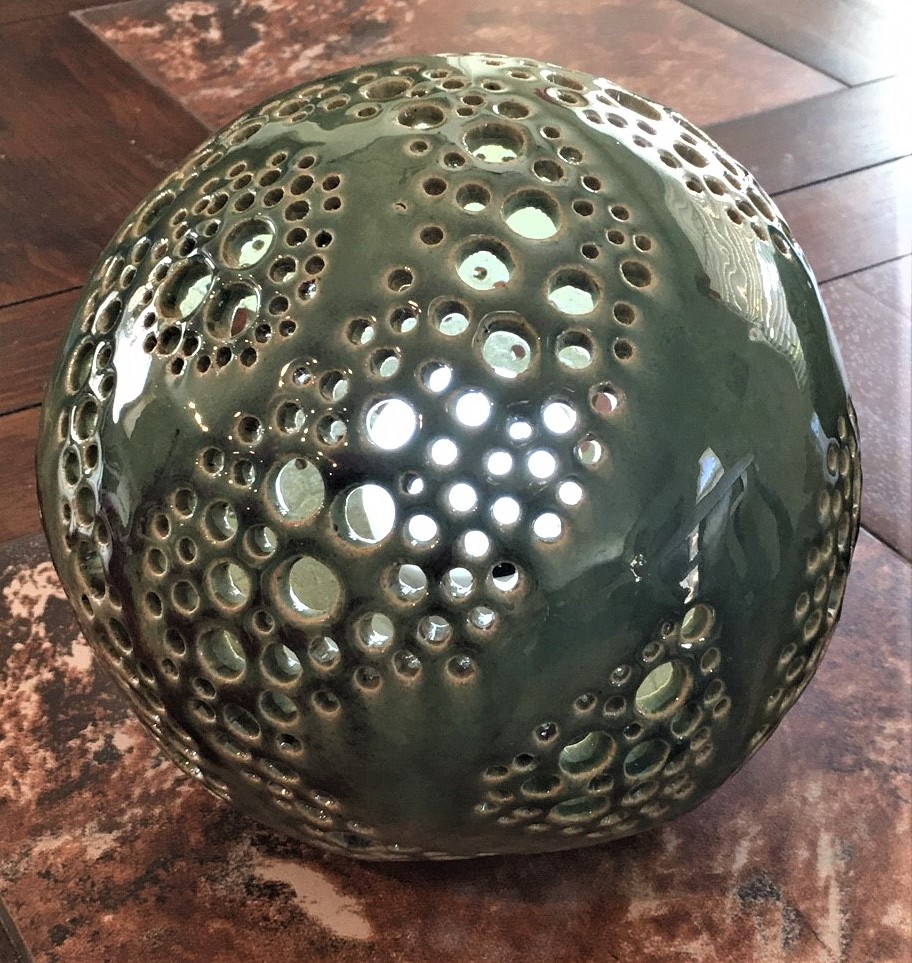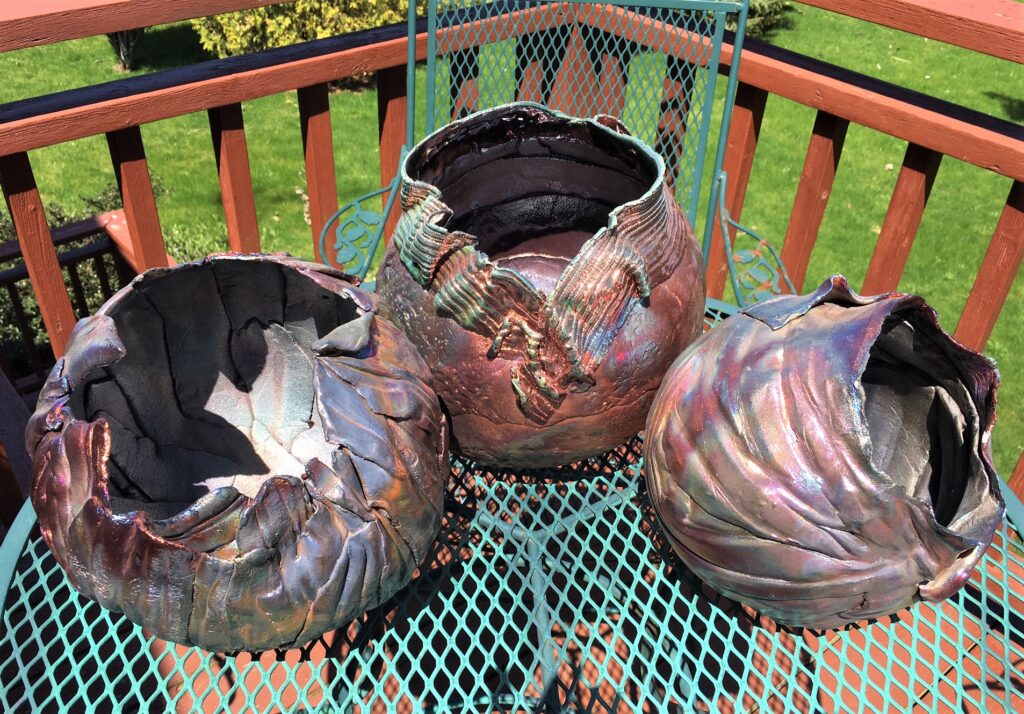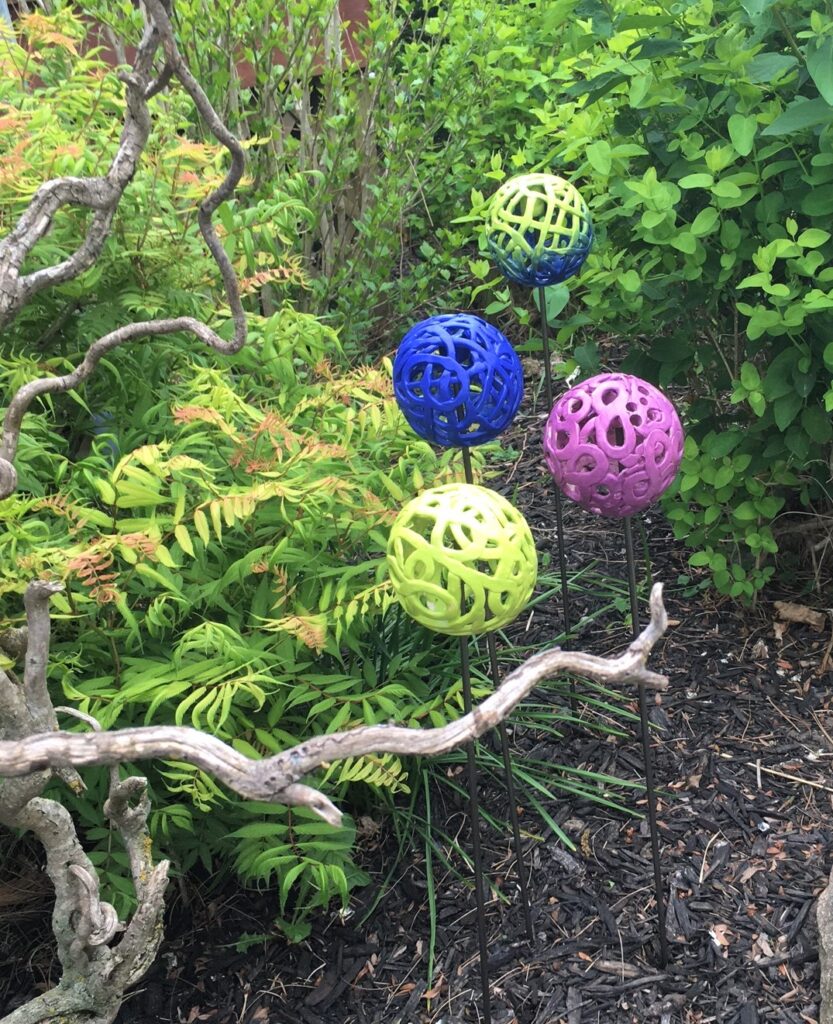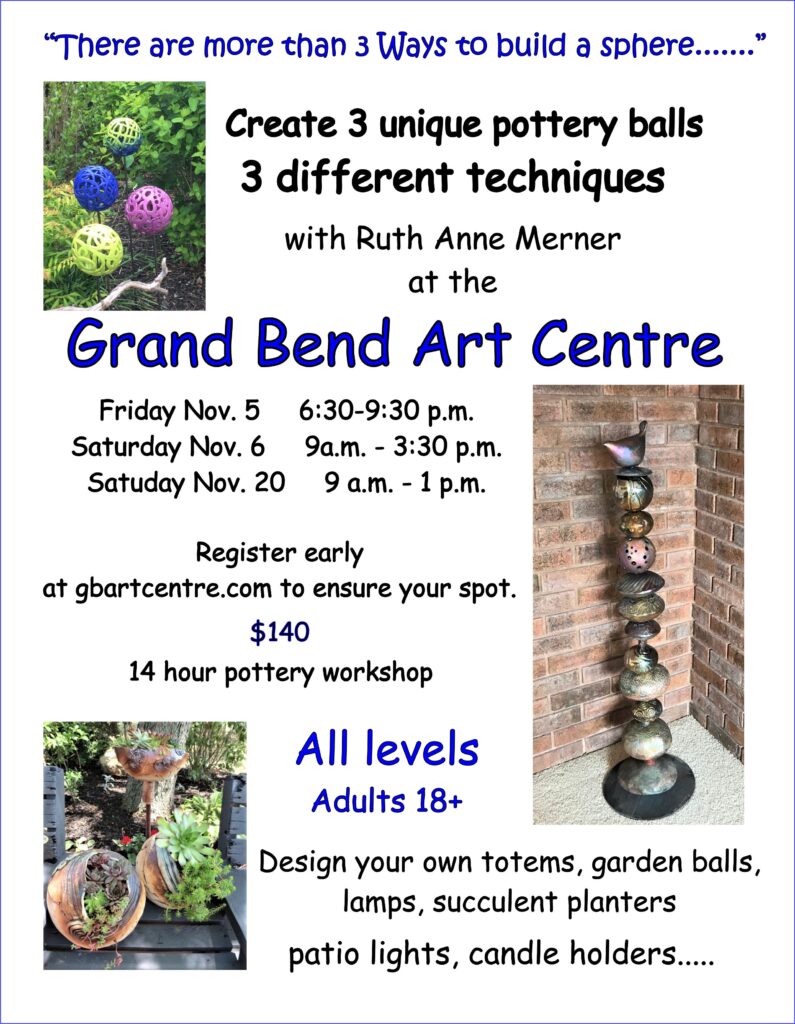 Grand Bend Art Centre Community Pottery Studio

It's a new endeavour, but we are growing and learning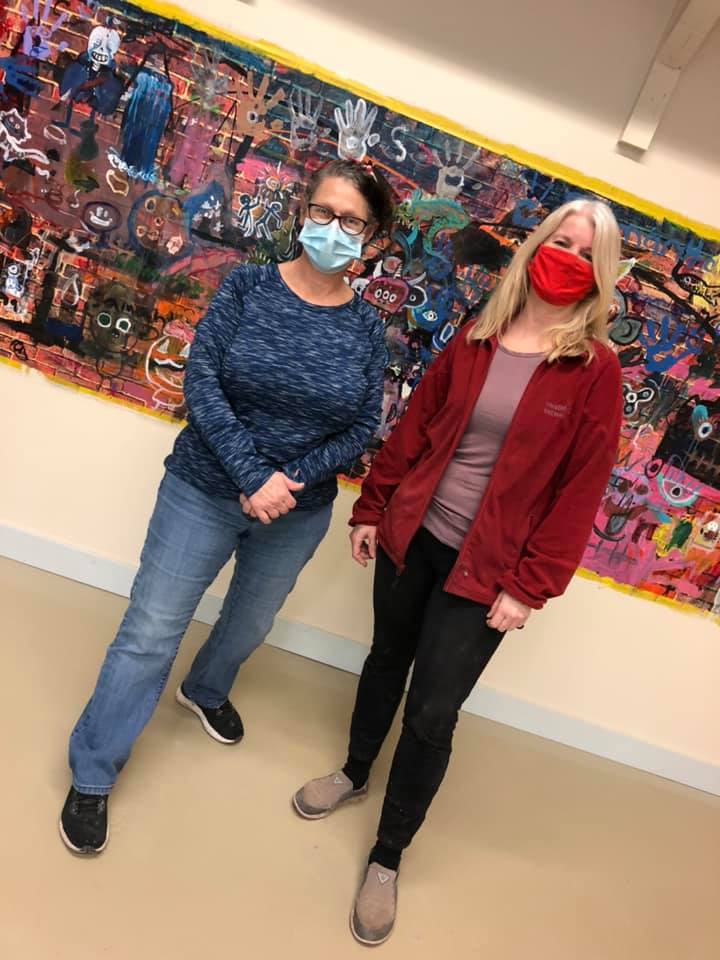 These two ladies are spearheading our pottery program. Judy Gerber, an incredibly gifted instructors, has been working round the clock to organize every aspect of things. On her right is GBAC board member Kelli Phillips, who has been invaluable every step of the way – even to the point of painting the walls of the studio! This program quite simply would not be possible without these two.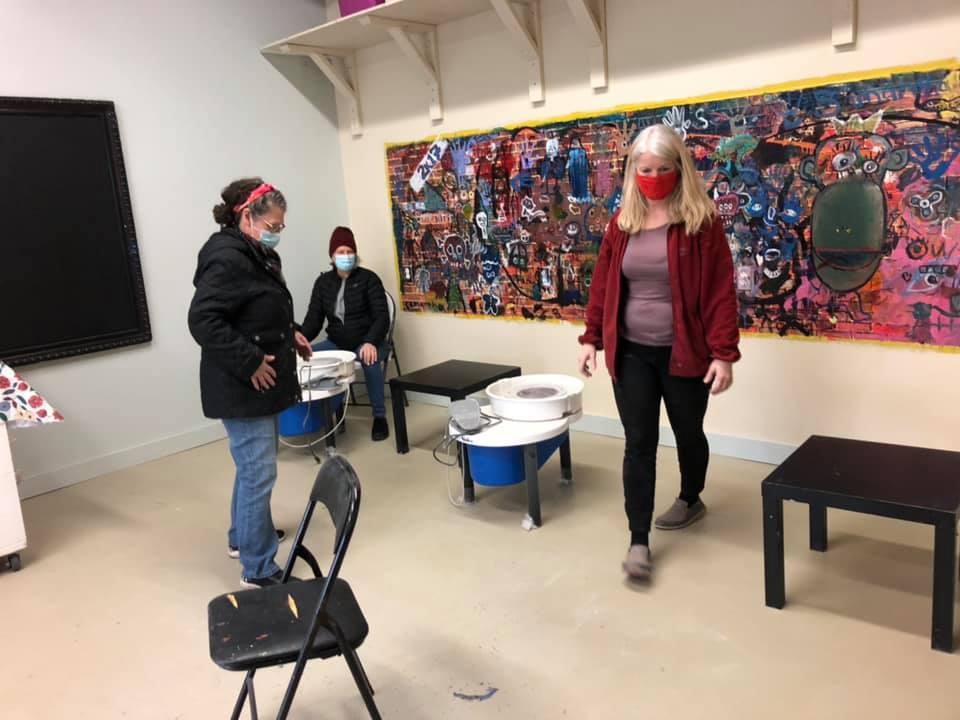 We are very excited to see our newly renovated pottery studio taking shape!
To help celebrate 25 years of Paint Ontario, the Pottery Program of the Grand Bend Youth Art Centre is constructing a pottery Spring Tulip Garden. The colourful exhibition of hand painted tulips will be on display at the Lambton County Museum during Paint Ontario beginning May 7th 2021.
Thank you to our schools Huron Central PS, Stephen Central PS, Grand Bend PS, Kinwood PS, Bosanquet Central PS, North Lambton Secondary School, community members and groups for participating. Special thanks to Mayor Bill and Ginger Weber for your support.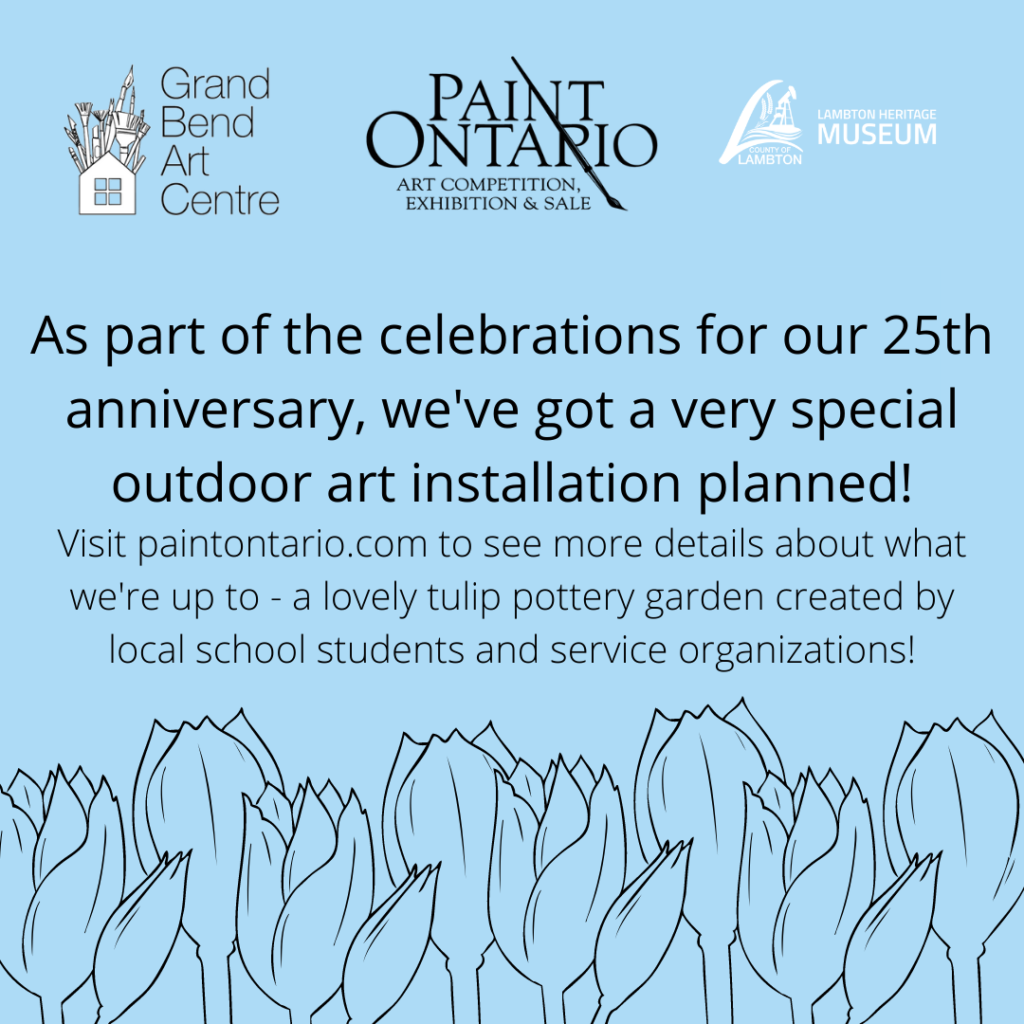 Above: Providing respite while creating tulips!
Below: Students at North Lambton SS are so artistic!
(Please note that some of these pictures were taken at 'pre-classes' which were dry runs to check out the set up at the centre and took place in February 2020 before the pandemic, therefore people are not wearing masks. ALL SAFETY PROTOCOLS ARE CURRENTLY IN PLACE AND STRICTLY ENFORCED!