---
Grand Bend Art Centre Community Pottery Studio

It's a new endeavour, but we are growing and learning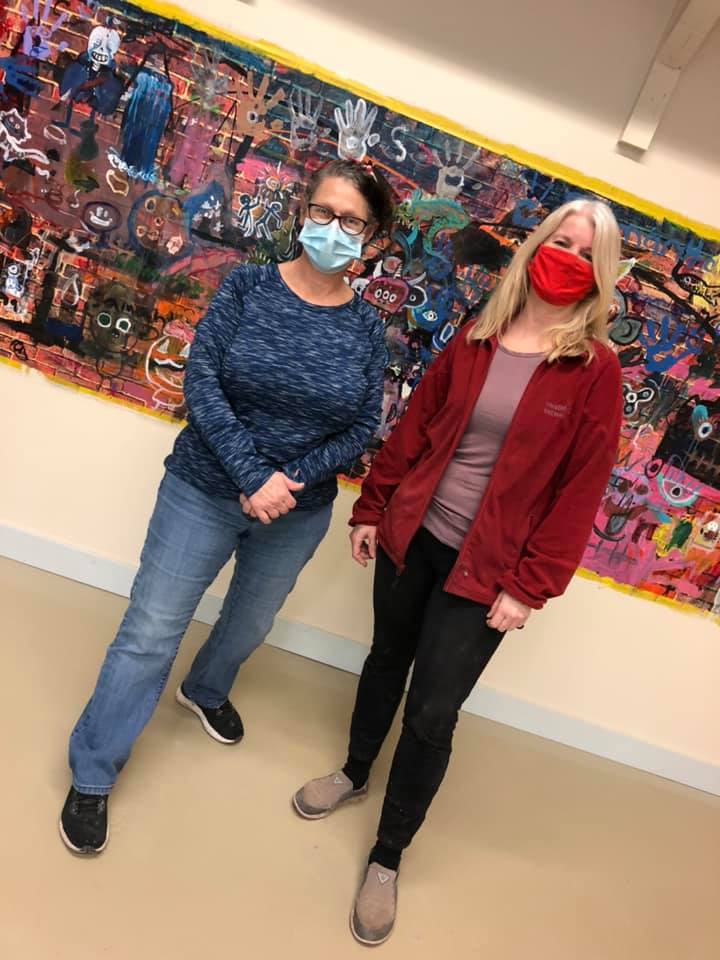 These two ladies are spearheading our pottery program. Judy Gerber, an incredibly gifted instructors, has been working round the clock to organize every aspect of things. On her right is GBAC board member Kelli Phillips, who has been invaluable every step of the way – even to the point of painting the walls of the studio! This program quite simply would not be possible without these two.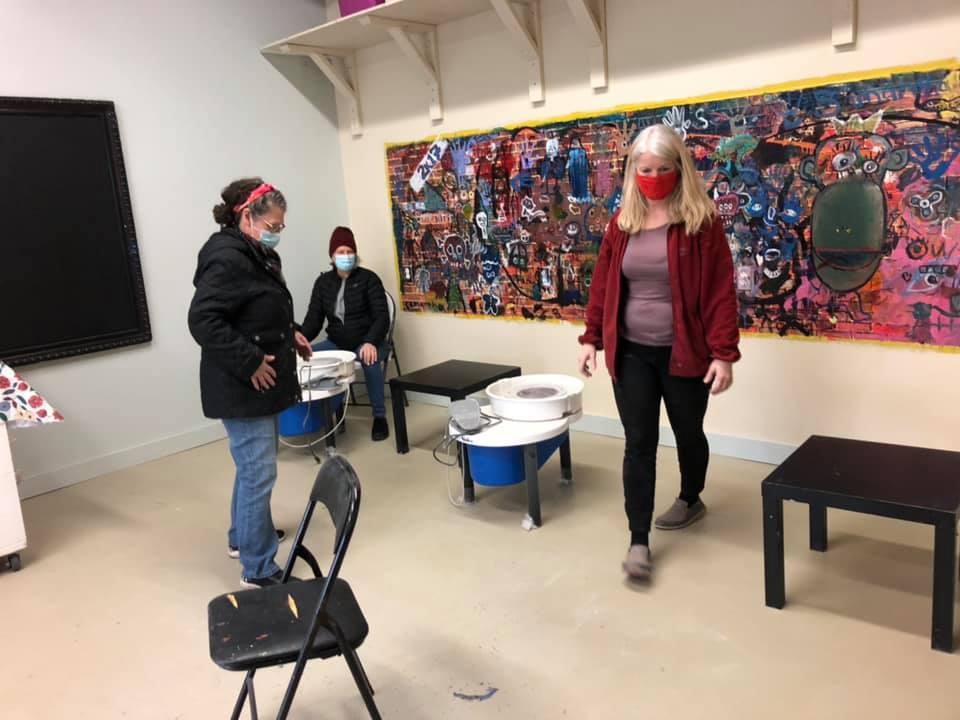 We are very excited to see our newly renovated pottery studio taking shape!
(Please note that some of these pictures were taken at 'pre-classes' which were dry runs to check out the set up at the centre and took place in February 2020 before the pandemic, therefore people are not wearing masks. ALL SAFETY PROTOCOLS ARE CURRENTLY IN PLACE AND STRICTLY ENFORCED!